Important update on seating availability
: Although we reached seating capacity as of about July 18, we will be making some extra space to accommodate as many of you as possible. If you emailed
[email protected]
or selected "Going" on our
Facebook Event Page.
by July 18, you will get a seat,
provided you arrive no later than 12:45 PM.
At that time we will be seating people on a first-come, first-seated basis. There will also be standing room available.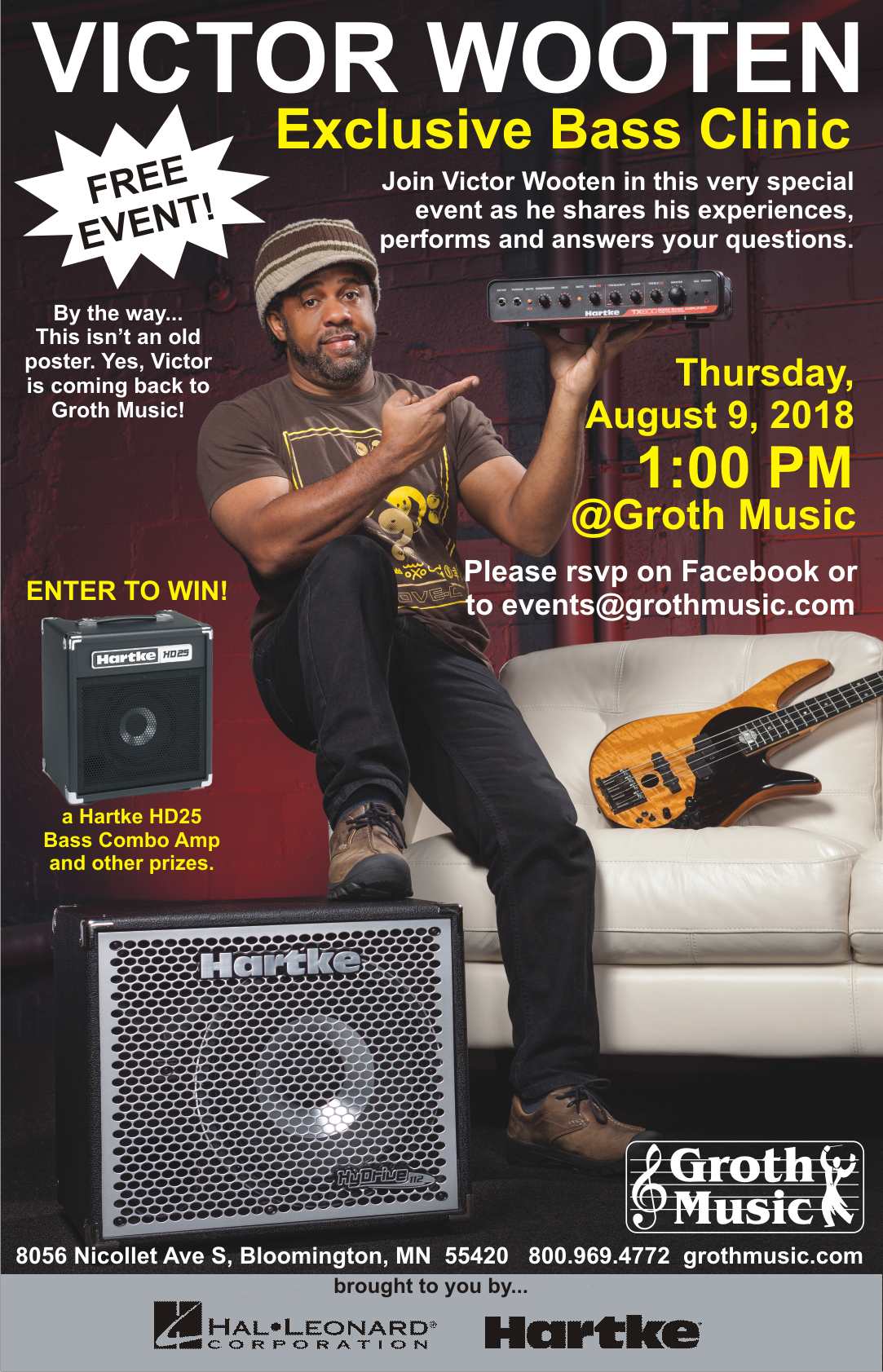 Victor Wooten
Victor Wooten redefines the word musician. Regaled as the most influential bassist since Jaco Pastorius, Victor is known for his solo recordings and tours, and as a member of the Grammy-winning supergroup Béla Fleck & the Flecktones. He's a true innovator on the bass guitar, as well as a talented composer, arranger, producer, vocalist and multi-instrumentalist. After gaining extensive notoriety with the Flecktones, Victor set his sights on a solo career, first forming Bass Extremes with fellow low-end lord Steve Bailey and releasing the ground-breaking 1996 solo album Show of Hands. Victor has won two Nashville Music Awards for "Bassist of the Year" and is the only 3-time winner of Bass Player Magazine's "Bass Player of the Year". Today, Victor continues to record and tour with the Flecktones, various other artists and as a solo artist. He also leads six to eight camps at his Wooten Woods Bass/Nature Camp each year.